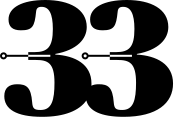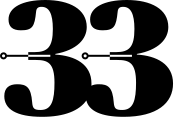 Great Portland Estates
Great Portland Estates is a property investment and development company owning £2.6 billion of real estate in central London. It receives a score of 6.95, coming in at number 33.
Alongside Rigby Group, Great Portland Estates is the only company in the top 50 to score a 10 for its tailored propositions. Across the website and Annual Report, the messaging speaks to a wide range of stakeholder groups such as occupiers, suppliers, investors and employees in great detail. The brand also shines bright for its ESG strategy and digital experience. The 2030 sustainability strategy, 'Creating sustainable places', is robust and highlights long-term, measurable commitments, a materiality assessment and clear alignment to the UN's SDGs. The digital experience is also notable for its engaging content, visual appeal and ease of navigation. Great Portland Estates scores low across five key criteria – brand idea, brand narrative, purpose, values and personality. This is due to fragmented messaging themes and little alignment across these components.
Strengths
Clear ESG strategy driven by purpose

Tailored proposition and messaging for each stakeholder group

Seamless digital brand experience
Opportunities
Single-minded, overarching brand idea

Coherent brand narrative across business units

Clear and compelling purpose

Authentic and ownable values

Distinct and engaging personality
Great Portland Estates vs sector average, across 10 criteria
Great Portland Estates

Sector average
Single-minded, overarching brand idea

Coherent brand narrative across business units

Clear and compelling purpose

Clear ESG strategy driven by purpose

Authentic and ownable values

Distinct and engaging personality

Tailored proposition and messaging for each stakeholder group

Consistent use of brand identity

Seamless digital brand experience